The first demographic cohort of true digital natives, for whom technology is an extension of their physical selves, is steadily gaining purchasing power: Say hello to Generation Z.
This emerging consumer group born after the mid 1990s though the early 2000s is set to reach 2.6 billion by 2020, with $44 billion in buying power, according to a study by IBM and the National Retail Federation. The good news for brick-and-mortar merchants, which still generate over 90% of U.S. retail sales, is that the vast majority of this group prefer to shop physical stores.
For retailers and brands, connecting with Gen Z means weaving digital spaces—from smartphones to Snapchat—into their bricks-and-clicks shopping journey, and bringing heightened customization and convenience to the in-store experience.
Brick-and-Mortar Must Bring Something New for Gen Z
In the U.S., 77% of Gen Z shoppers call brick-and-mortar merchants their preferred buying channel, according to an Accenture survey. But the store marks the end of their purchasing journey, not the beginning. By the time they get to the store, they already know what they want, and often know more about the merchandise than the store associate selling it. Physical retailers are challenged to bring something more to the table.
"The role of the salesperson has to change to be more consultant-like in order to close the sale," said Farla Efros, president of HRC Retail Advisory. To that end, retailers are looking to immersive training programs and assisted selling technologies to breathe new life into the physical stores—spaces where most of buying action still happens.
Wal-Mart has invested in "training academies" for its workers, with plans to open over 200 more with dedicated teaching staff by the end of 2017, according to a report by retail research firm PSFK. Sections of participating stores are transformed into classrooms with flat-screen monitors and iPads for every associate in the program, which includes interactive lessons as well as hands-on, in-store training with actual shoppers.
A New Twist on Purchase Influencers
What print media was to the Greatest Generation and television to the Baby Boomers, online is to Gen Z. Most Gen Zer's (74%), prefer to spend their free time online, according to the IBM/NRF study, which informs their wants and needs as shoppers.
"Gen Z heavily relies on YouTube in regards to information gathering, how-to's," says Efros, with 84% of Gen Z respondents citing the video site as their go-to social media platform in the Accenture survey. The demonstrations on the site serve as rich marketing material, as this generation prefers visuals, videos and photos to text, according to Accenture's findings.
Gen Zers are also more likely than their Millennial counterparts to buy an item based on recommendations from watching YouTube videos, and values the opinion of their "influencer" circles, which include family and friends as well as bloggers, when making a purchase. A survey by retail consultancy HRC Advisory Group suggests YouTubers are Gen Z's most influential figures, eclipsing celebrities.
Brands should leverage this influence. Camera company GoPro is using YouTube videos shot by its customers—from bungee jumping to a child's graduation—as a marketing vehicle. Sephora is another example, turning to beauty bloggers like Michelle Pham, who come with an expansive pool of YouTube and social-media followers that exceed some multi million-dollar companies, to market merchandise via in-store promotional events.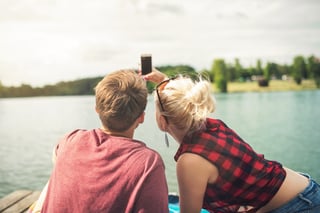 Personalization and Co-Creation
It's not surprising a generation that has come of age carefully curating presentations of themselves on public sites like Facebook and Instagram would want to buy things that reflect their personal brand. And co-creation is on the rise: shoppers today can personalize their M&M chocolates and design their own Nike running shoes.
Gen Z's craving for personalized products calls for brands to engage shoppers in the product-development process.
They want to feel part of the brand, so "offering services such as crowdsourcing, customization and hyper personalization are a must-have capability for reaching a generation that is shaping and commanding today's digital retail landscape," Jill Standish, senior managing director of Accenture's retail industry practice, said in a statement.
Brands would be wise plan ahead for Gen Z's budding interests. A recent survey by IBM revealed the generation is most excited about magic mirrors (54%), product customization tools (48%) and 3D printer product design and creation (42%) coming to stores. Converse has already done so at its store in New York City's Soho neighborhood. Housed in the lower level is a Converse customization area where consumers can design their own sneakers.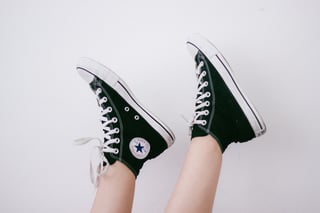 Convenience is King
While 98% of Generation Z typically make purchases in the store, they still want to access a digital experience in those stores, according to Chris Wong, vice president of strategy and ecosystem for IBM Global Consumer Industry. That includes their device of choice, the mobile phone, for its ability to, "compare products and prices across both their preferred brand's full range and those of their competitors."
For this demographic, technology is simply their ticket to convenience, savings, and shopping ease.
"Generation Z is not dazzled by 'shiny toys,' they're more pragmatic than that, appreciating instead choice, convenience, availability, value for money and great customer service," Wong says. The more brands and retailers do to ensure a consistent, efficient, personal experience, the better.