Thanks, in large part to Amazon, 2016 was a breakthrough year in retail. The ecommerce behemoth continued to set a high bar for the industry, opening its first brick-and-mortar location, unveiling its first airplane to raise delivery standards industry-wide, and promising checkout-less grocery stores in 2017.
But Amazon is far from the only one setting new standards in the industry. Many of the top retail brands opened pilot stores, sometimes called "labs," where they're testing new models for the brick-and-mortar experience. These stores, from Target's Open House to Sephora's Innovation Lab, are high-tech, and their purpose resembles museums, salons and boutiques.
The resounding message, from Amazon's opening of not one but two brick-and-mortar-stores, and the investment in experiential, high-tech stores from top brands, is that the physical retail space is as central to the retail experience as it ever was.
We asked three industry experts to weigh in on what retailers should be keeping top-of-mind for their 2017 in-store strategy.

Chris Petersen, CEO, Integrated Marketing Solutions
"Everybody's been predicting the death of stores. They're not going to die. But the ones that will thrive are the ones that differentiate the experience. If they compete only on product and price, it's game over. Online wins.
The key to retail survival is differentiation. For most retailers, that's going to be focused on staff interaction experience. People shop online all the time, but most merchandise is still purchased in-store. And the reason is we want to talk to someone."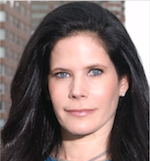 Stacey Widlitz, President, SW Retail Advisors Inc.
"During Black Friday, a few retailers, including Kohl's and Target, offered the same doorbusters online as they did in store. That's a big deal. If you think about that, you just gave your consumer a reason not come to your store. To some extent, I think this hurts impulse buying. If I go to a store and see something I love, I'm probably going to grab it. That's why merchants in physical stores are so important. Their job is to get the consumer to hunt and gather on the way to the checkout. This is a little harder online."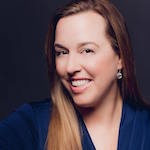 Nicole Leinbach-Reyhle, Founder/Publisher, Retail Minded
"Shopping is no longer just about getting something you need and want, it's an experience. I think Apple continues to lead the way, because not only do they allow people to experience their products, but they have really knowledgeable sales associates, and that product knowledge allows for stronger customer service. So right there, you have the three things you need. You have hands-on experience, product knowledge and customer service. Those three things remain top priorities for small and large retailers alike."