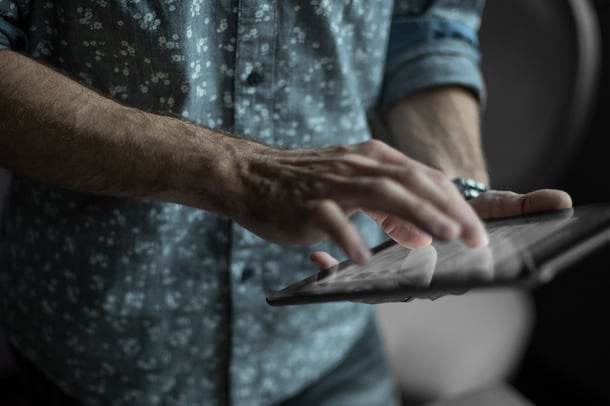 In the retail sector, unified commerce is one of the latest buzzwords, and for good reason — it works in favor of both customers and businesses. Done correctly, unified commerce helps businesses improve operations while creating a frictionless experience for the customers throughout the buyer's journey.
Recent research shows that 62% of customers wish to have personalized discounts and offers from retail stores. Similarly, 73% of customers prefer multiple channels during their shopping time. Due to the increasing competition in the market, it becomes more and more important for retail owners to incorporate the right strategies that both distinguish and attract potential customers to their brand.
Enter brand activation. Unified commerce and brand activation go hand-in-hand with one another, but understanding the correlation is not always easy. Let's break it down further so you can establish a strong brand name in the market.
Brand Activation and Customer Interaction
By opting for the right brand activation strategies, brands can generate engagement with their customers and begin to establish a competitive advantage.
What is Brand Activation?
At its core, brand activation is an organization's ability to attract audiences and begin generating brand recognition through various tactics, including events, in-person interactions, and other marketing strategies. The ultimate goal of the mission is to help your customers understand your brand beyond your products — what are you passionate about, how does it improve their life, and how can they become lifetime advocates of your brand?
How Brand Activation Improves Customer Interaction?
The practice of brand activation isn't new, but recently it has become paramount for brands to master. It's a proven way to personalize the last mile where customers interact with the brand in the store or online. No matter if the brand is iconic, fully established, or emerging, brand activation helps people to understand core business values and interact with brand representatives in a personal fashion. In a world filled with mixed messaging and conflicting product experiences where brands are constantly overlapping each other, brand activation is a way to help your business stand out from the competition.
The Role of Unified Commerce
Unified commerce is a term that improves customer experience as well as business operations. Within the unified commerce strategy, all the business operations and channels are interconnected with each other. Thus, it enables brands to have precise data across retail, DTC, and online sales.
What is Unified Commerce?
Unified commerce helps businesses improve their customer experience and boost sales through two main objectives — creating a seamless buying experience across in-person and online purchases and unifying data across all sales channels.
With real-time access to customer data, sales analytics, product inventory, and more, brands are able to optimize sales strategies and create better buying experiences to improve sell-through, both online and in-store.
Activating Your Brand With Unified Commerce
If you're looking to create more meaningful relationships with your customers in 2022, mastering your brand activation is a must. When breaking down the relationship between unified commerce and brand activation, there is one clear parallel — customer engagement.
Great brand activation happens when a brand is able to engage with its customers in meaningful interactions. This goes hand-in-hand with unified commerce, which removes barriers between in-person and online shopping to create a holistic experience for customers to engage with your brand.
When you are able to activate your brand with an emphasis on unified commerce, you can expect a number of benefits, including:
Sales channels are improved and offer a seamless and consistent buying experience across all channels.
The software systems are fully integrated to deliver unmatchable insight to your sales team and create a centralized digital platform that improves business operations.
Accuracy of data is maintained to ensure that customers get the right information about products, including price, availability, and characteristics. This helps to avoid misunderstandings and improves the buying journey.
Customer interaction is prioritized to help you create personalized offers for your customers.
Final Words
Activating your brand with the help of unified commerce is one of the best ways to help your brand stand out in terms of business operations, sales, and marketing. When you can easily connect with your audience, you're better able to understand their pain points and deliver solutions that solve those everyday challenges.
ThirdChannel is an end-to-end solution for many leading brands and retailers when it comes to brand activation and sales. Want to see our technology in action? Schedule a demo today to get started!