It's surprising to some that the physical retail space is a key component of online shopping. While consumers may start their shopping journey online, many visit brick-and-mortar stores to see and try products in person before buying. And often, consumers buy online and pick up in store, or buy online and make returns in store.
Increasingly brands and retailers are rethinking inventory management as a result—specifically how they manage returns and in-store pickup. An effective inventory management system will help reduce some of the $260 billion in losses annually due to inefficient management of returns, many of which come from online purchases. These present an opportunity for brands and retailers: 46% of consumers report that they prefer returning online purchases to stores—70% of whom, according to a UPS report, will make an additional purchase. Meanwhile, an effective buy-online, pickup-in-store system leads to additional in-store purchases by consumers on top of what they're visiting stores to pick up. And both drive sales by contributing to a more seamless consumer experience overall.
Better Prepare Stores for Returns
Every time a customer returns merchandise in good condition, the item needs to be returned to the shelf or the manufacturer as quickly as possible to be resold. Rob Oglesby, senior manager for retail consultant The Parker Avery Group, says retailers should train associates to abide by a 24-hour sorting rule: Put products back on the sales floor, or ship them back to the manufacturer (if defective, typically) or the distribution center (if the store doesn't carry similar products) within one day. Oglesby adds that extra training may be needed to help staff determine if a returned product can be resold and placed back into inventory. Brands selling in third-party retailers can assist by sending representatives to stores to educate associates about the brand's specific inventory and how to manage it.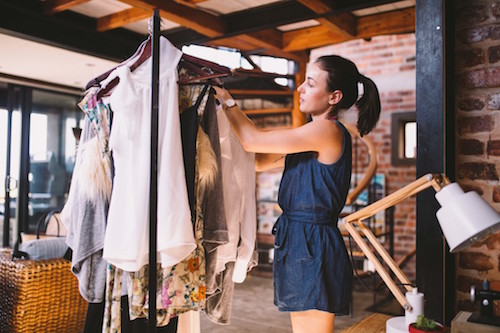 "Retailers need to keep up on [returns] now because what's returned today in the store could be sold tonight online," says retail consultant Mark Smith of San Francisco.
Training associates can also help avoid mishandling of "orphan" products, too. These are sold online-only, but the return policy allows consumers to bring the products to the store. Without a plan in place to send back to the manufacturer or work into the store's inventory, many of these types of returns are pushed into boxes in the store's back room where they're kept until they're thrown out. Even simply equipping store personnel with stock locator scanners can greatly assist in inventory accuracy and correctly report inventory availability online and in-store.
Capitalize on In-Store Pickup
Maintaining an efficient in store pickup operation also requires keeping accurate track of inventory to ensure a product is set aside when a customer chooses to come pick it up after buying.
"Real time inventory systems can give you and your customers and accurate picture of what's available at any given moment, and that's where the industry is headed," Smith says.
And the desire to pick up in stores is increasing. A survey of 1,000 consumers by JDA Software shows that half bought online and picked up in store in the past 12 months, a 44% lift over the previous year. This behavior is driven by two motivators: getting the product sooner and often at a lower price.
"Online pickup needs to be designed for speed," Smith advises brands and retailers. "If you're dedicated to accommodating that online shopper in store, it can pay to be aware of wait times and create shorter lines for the online pickups."
The new Nordstrom in Austin, Texas was built with an online order pickup counter near an entrance, complete with dedicated, front-row parking spaces. The retailer also offers curbside pickup. For products consumers want to try before they buy, Nordstrom has installed a dedicated bank of dressing rooms for customers near the pickup counter.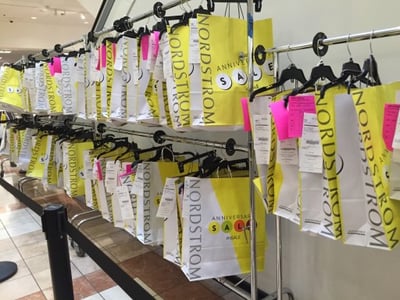 For other retailers, like Walmart, moving the customer through the store to a pickup area in the back is worth the effort.
"The longer walk moves the customer deep into the store where they could add merchandise to their cart," Oglesby says. In fact, a survey from marketing and advertising firm Invesp shows 9% of shoppers made an additional purchase when picking up an item in store "most of the time," while the majority (49%) reported making an additional purchase "some of the time." Brands should ensure that they pay close attention to where these areas are in their retail partners' stores, with an eye toward future placement of displays, demos and other in-store selling activities. ThirdChannel data shows high-traffic areas drive sales, and in-store pickup is a guaranteed source of in-store traffic for brands to capitalize upon.
Retailers and brands are scrambling to keep up with changing consumer behaviors as they force the merging of online and physical shopping. A critical element will need to be improving their inventory management strategies to stay competitive. For brands and retailers with their own brick-and-mortar locations, that means rethinking store layouts and staffing to accommodate the digital consumer. For brands looking for new strategies to grow sales in third-party stores, being in tune with these changes as they take place can unearth new opportunities to drive value on the store floor.