At the National Retail Federation's Big Show 2017, Tally, the shelf-auditing robot, made its debut. The inaugural product from San Francisco-based Simbe Robotics can autonomously canvass stores to take product inventory—streamlining an oft-inefficient, laborious task. Not only that, but the data the robot captures can reduce potentially costly hiccups in the supply chain. Tally has already been tested in a few Target stores.
Tally is just one of the many innovations arising from the burgeoning world of retail automation tools. Industry insiders see such advancements as not only crucial steps to brick and mortar relevance, but also as tools to help brands sustain revenue amid an increasingly competitive marketplace. In fact, box stores and brands that aren't adopting some semblance of automation in the coming years may be left in the dust: According to a 2016 survey conducted by Gartner and RIS News, 30 percent of retailers reported upping their IT budgets by 5 percent or more over the previous year's spend—among the popular investments were inventory optimization tools (like Tally).
While retail automation tools (and the data they provide) may seem to deliver only upside, too much automation runs the risk of losing the ever-coveted human experience in-store customers crave. Brands should work to find the middle ground between the pros and cons of automation in order to not only boost their bottom line, but also to keep customers coming back.
Better Data, Better Sales
Michael Franklin, chief business officer and co-founder of Oak Labs, sees direct ROI and more sophisticated, easily captured data as two major pros of automation. He says his company's interactive fitting room mirrors, installed in Ralph Lauren and Rebecca Minkoff stores, have accounted for a 59 percent lift in average basket size.
"We've made it that much easier to add one more item to the fitting room," Franklin says, because the Oak Mirror provides merchandise recommendations tailored to the roughly 85 percent of shoppers who opt to engage with it. Not only are the majority of customers interacting with automation in this instance, but the collected data from these exchanges also increases the total sale in a single visit.
Automation can lead to fewer missed sales, as well. Brad Bogolea, CEO of Simbe Robotics, points out that retailers sacrifice about four percent of revenue due to empty shelves. When customers walk through doors looking for a particular item, only to find it out of stock, brands have missed an opportunity to make a sale—and may have also lost a customer. With automation, this fear can easily be mitigated by alerting associates to items that are out of stock and even prompting them to fill a shelf before supply gets too low.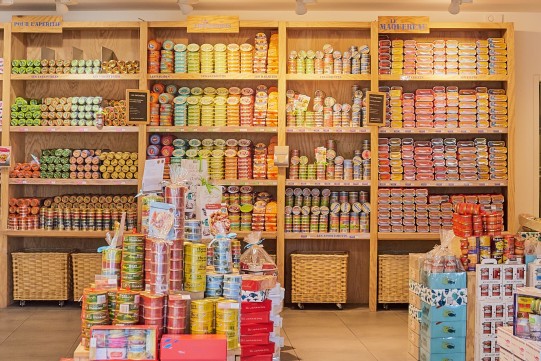 Avoid Tool Overload
It's clear that automation can offer some serious benefits for brands, but there is a risk that gathering information too aggressively via automated tools can turn off customers, too. Columbia Business School conducted a study recently that revealed 86 percent of people polled wanted more control over the personal information companies have about them.
Nomi Technologies offers a cautionary tale. In 2015, the customer-tracking firm settled a dispute with the Federal Trade Commission over charges that it misled shoppers by gathering data from their mobile devices without alerting them or providing the option to opt-out.
The mad rush to gather data can be as strong an impulse as adopting innovative technology for its own sake. Tom Mcleod, CEO and co-founder of the digital sales-training platform Myagi, warns of what he calls tool overload. "Retailers should pick the tool that helps them execute their strategy, not the other way around," Mcleod says. "It's an easy trap to fall into; seeing a shiny new piece of technology that offers all of these benefits, we jump without thinking about where it fits in our own strategy."
Fine-Tuning the Human Touch
Some retail employees may resist the encroachment of automation technologies into their workplace out of concern that their positions might vanish. Simply consider the precedent set by Amazon Go—no more checkout counters means no more cashiers. But the industry is just as ripe with offerings designed to work alongside sales associates, not in lieu of them. For example, Myagi provides mobile training resources designed to empower retail associates when assisting customers; and Percolata is a smart scheduling platform that generates retail employees' schedules based on in-store customer traffic. Both are automation tools that aim to deliver labor efficiencies by making associates' time generate more value.
After all, the enduring advantage of shopping IRL—which the best automation tools support—is the help customers can get from a fellow human. As Michael Franklin of Oak Labs says, "Tech should be used to re-humanize the shopping experience."