Ecommerce accounts for less than 10 percent of retail sales today, yet brands everywhere are pouring resources into online innovation. Walmart, for example, acquired Amazon competitor Jet.com for $3 billion in August 2016.
It's true that there's a compelling advantage of online sales: built-in data and analytics. But between mobile phones, beacons and in-store brand ambassadors, data collection can happen (and effectively) in stores, too. Instead of continuing to dump money into online efforts, brands would do well to apply a data-driven strategy across all channels, rethinking how ecommerce tools can be applied in-store.
Build a Customer Profile
Sucharita Mulpuru, chief retail strategist at retail mega-conference Shoptalk, points out that it's easy to build a profile for a customer online using opt-in accounts or cookies. But now smart retailers need to figure out how to bring that profile building in-store to better provide a personalized experience.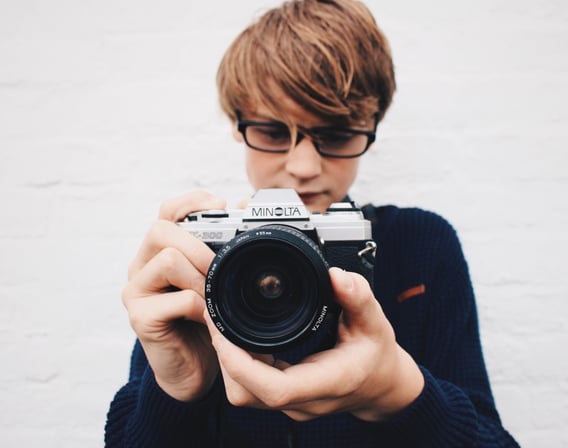 GameStop, a video game and electronics retailer, is an example to follow. The company implemented its PowerUp Rewards program in 2010 to monitor consumer behavior online and in-store. PowerUp enables members to receive points that can be redeemed for gaming gear, collectibles, VIP experiences and contest entries. Data collected on the GameStop website, app and in-store (each member is given a rewards card to present at checkout) develops a customer profile. When a PowerUp customer enters the store, a tablet-wielding associate is alerted to their presence. They know, in an instant, whether customers are Xbox or PlayStation users, what games a customer has purchased and which game they were considering online. This empowers associates to deliver an optimal experience. And customers enjoy the personal touch: since launch, GameStop has grown its user base to 46 million people, and each PowerUp customer is five times as profitable as a non-member.
Executing a strategy like GameStop's means offering customers a clear value, says Chris Petersen, CEO of Integrated Marketing Solutions. Adding that customers won't divulge their personal data unless offered rewards and personalized service in return.
Scale in Real Time
With ready access to data, ecommerce shops know how to scale up and down in real time. Retailers online use customer data to determine how much of a certain product to stock, when demand will rise and fall, and even where to store items geographically to minimize shipping time. They can also do things like quickly purchase more servers to respond to traffic increases on big shopping days like Cyber Monday.
While these may seem like digital-only perks, they're applicable in-store, too. ShiftGig, for example, is a gig-economy app that connects ready-for-hire store associates (or other trained positions) with stores looking to temporarily expand their workforce during the busy season—retailers added over 700,000 workers during the holidays. Beacons, used to track foot traffic in stores like Apple, help distribute staff in-store to busy locations or checkouts when lines grow long. These devices (as well as actual humans) can be used to measure consumer behavior in-store and make decisions about product mix, placement and promotions through data collection and analysis.
Assess Traffic Patterns
When customers search and shop online, cookies can be used to track their activities. Now, says Petersen, technology can follow customers in-store, tracking their path around the store, the amount of time spent idling in front of a display, all the way to their final purchase.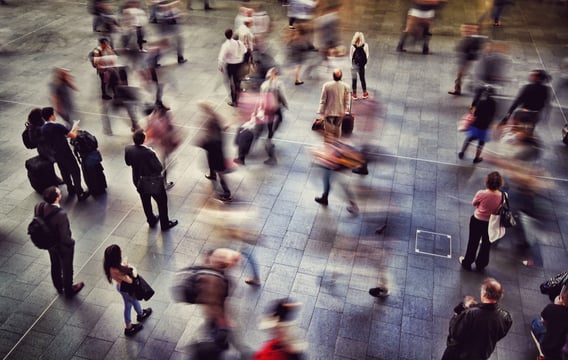 "Retailers can turn stores into a website, visualizing customers' trails," he adds.
If specific merchandise is being overlooked time and again, retailers can consider rearranging store displays or moving overlooked items to a new aisle. Nordstrom, Macy's, Best Buy and others are all experimenting with different ways to gather in-store data (via beacons, smart phones or associates) that can both improve the customer experience and also boost sales.
In-store technology can also double as a guide for customers. Take Lowe's and Home Depot, whose warehouse-like stores are tough to navigate. Both brands have developed mobile apps featuring product locator maps, store-specific shopping lists, barcode scanning and store-specific inventory lookup. This way, customers can get in, find what they want, and leave satisfied—rather than wandering around aimlessly and perhaps leaving in frustration.
Rather than separate entities, ecommerce and brick-and-mortar should be tightly connected today. Physical retailers can learn from online retail tools to apply successful ecommerce strategies in-store. This way, customers to move seamlessly from online to offline and retailers can reap the benefits of both worlds.