A great migration has begun: ecommerce companies are moving from online-only to physical retail. Their goal? Join the brick-and-mortar ranks—a market valued at roughly $22.6 trillion, over ten times the size of the ecommerce market.
Many of these online-to-offline ventures have found success. Men's clothing brand Bonobos opened its first brick-and-mortar store in Los Angeles in 2014 and has 20 locations across the U.S. just two years later. Amazon launched its first physical bookstore in Seattle in 2015 and plans to open another in New York City in 2017. In 2016, the online designer dress rental service, Rent the Runway, saw the opening of its first "store-within-a-store" at the Union Square Neiman Marcus in San Francisco. Meanwhile, traditional brick-and-mortar retailers are shutting down: Macy's announced the closure of 100 of its stores in August 2016 and 60 more in early January. They, alongside other department stores such as Nordstrom and J.C. Penney, are seeing foot traffic—and sales—lower.
So what's the secret online retailers have to opening physical stores that industry veterans may be missing? First, they have a purpose for drawing customers to these new locations, whether it be to try products or attend in-store events. Second, they take the online lessons of optimization to the physical store, gathering in-store data and adjusting the experience to meet customer needs.
Define the Purpose of the In-Store Experience
According to PwC's 2016 Total Retail study, foot traffic to brick-and-mortar stores has dipped, while the value of each customer that comes into a store is increasing. In vying for this limited and valuable attention, a compelling reason to visit a store makes a difference. Online brands have done this by creating a physical space that is a direct extension of their digital store.
Ani Collum, partner and retail strategist at Retail Concepts, cites Outdoor Voices as a successful example. The athletic apparel company opened its first store in Austin, TX in 2014, and has since opened four other locations. Consumers come to the store not just to shop, but to attend regular events hosted by the brand in-store. These events, such as sunrise yoga, map directly to the brand's products and values and give consumers a reason to engage in-person. Online-first retailers like Outdoor voices know that without this kind of clear purpose for an in-store visit, consumers prefer to couch-shop—as was the trend on Black Friday this year. These modern retailers also understand the value of opening a managable number of stores, whereas traditional retailers are only now learning to curb their appetite for growth.
Driving the In-Store Experience with Data
Online-first retailers bring another important perspective to the physical retail experience: data. These brands rely heavily on the data they collect online about consumer shopping habits, and many of them take these lessons to their physical stores. For example, Birchbox, a subscription service brand, gathers data from iPads throughout its store. The NYC location also has cameras and heat sensors installed throughout to track customer movement in-store.
"Data is so overlooked," says Nicole Nicole Leinbach Reyhle, founder and publisher of Retail Minded, "but it's so readily available: the point-of-sale transactions, past sales per unit, even customer-specific details."
A study by Cisco found that retailers who track and use in-store consumer behavior analytics can increase profits by nearly 16 percent. As brands begin to collect this behavioral data in stores the same ways they do online, they'll be better equipped to draw consumers to their locations and convert them into paying, loyal customers.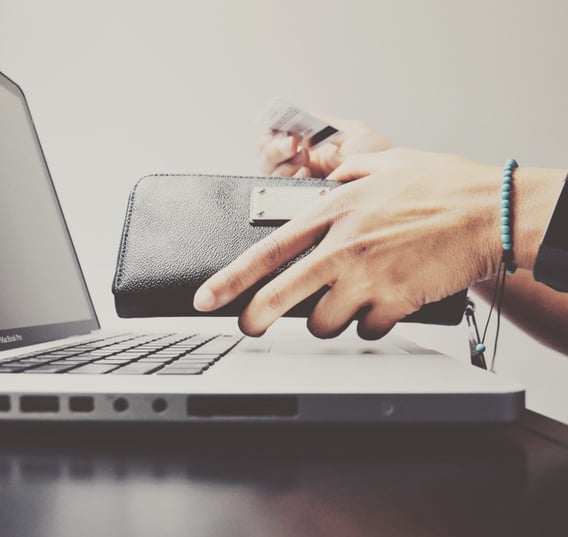 Providing a Personal Touch
Personalized, on-demand customer service is yet another area where online retailers thrive. Online-first stores are accustomed to prioritizing customer service, integrating chat functions and 24/7 service lines to be there to type or talk before their stores existed. They know how to communicate via social media, too: Birchbox even experimented with using SnapChat for its customer service.
Eyewear brand Warby Parker is another brand lauded for their customer service. Their entire reasoning for opening their flagship brick-and-mortar store in 2013 was in response to customer demand for a place to try on glasses in-person, Warby's co-founder Neil Blumenthal told The Guardian. Consumers visit these locations not only try on glasses, but also to engage with associates for information and advice. Since 2013, the company has expanded its presence to 31 stores across the country.
These "clicks to bricks" brands know the value of customer service online and are at work translating it in-store. By defining the store's purpose, brands give customers a reason to come in. In honing the experience with data and analytics, they provide consumers with an exceptional experience. And in prioritizing the personal touch, these brands build loyal followings that keep coming back.