Marketing is about making sure your product or service is featured in the best possible light. One way to do that is to have in-store brand representatives that can demonstrate a product, engage customers, and spread the word about why your brand should be in their shopping basket. It's not as easy as just sticking a rep in the store and giving them a hat and a T-shirt, however. It's a strategy that, when employed correctly, can dramatically boost sales. 70% of customers will buy more of something if the product has been demonstrated or showcased at the point of sale. It's not enough for someone to buy the shoes or the face cream or the newest educational toy, smart marketing includes getting customers to become fans of a product.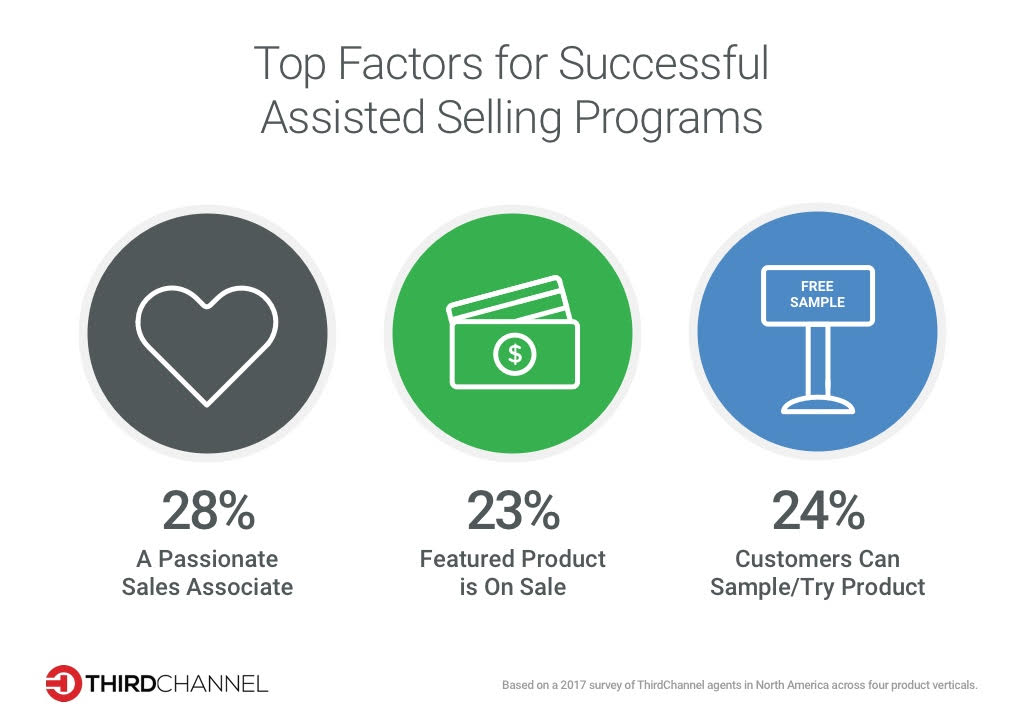 1. Make the Product Your Passion
Any brand you represent should have your full attention. If you're repping apparel, wear it from head to toe. If it's a health and beauty product, show what it's done for you (wear the newest color of the nail polish or lipstick, if it's men's shaving gear, bring your best baby smooth face.) In-store reps are meant to be walking adverts for the brand.
2. Location, Location, Location
Assisted sales strategies are all about engaging with store guests. Be where the customers are! In retail spaces, some brands will have dedicated in-store "shops" where you will interact with customers. If this space isn't part of the store, then go wherever customers congregate, either at a mall or store entrance or other crowded areas. Be creative. If your product is sports apparel and there is a toy department, find customers considering sports-related toys like bats, balls, and gloves, or even sports-related video games and see if you can find armchair athletes that might want to wear the brand.
3. Knowledge is Power
In-store brand associates exist to educate consumers about the products they represent. You are the expert and must know every detail about your collection. Confidence sells, but more importantly, it inspires trust. Customers will engage more if the interaction is one where the rep knows the product inside and out. In a Global Insights consumer survey, more than one in three shoppers listed "trust in the brand" as a reason for choosing one product over another. according to a survey from Tulip Retail, 79% of customers say being able to engage with knowledgeable store associates is "important" or "very important."
4. All About the Approach
Most shoppers will stare straight ahead and walk by a brand rep for fear of being drawn into a sales pitch. Approach customers in a way that brings them into a conversation, "I love your shirt! Where did you get it?" Open-ended questions are what keep the conversation moving and help consumers relate to the brand. Once the ice is broken, the real work of finding out what or who they are shopping for can begin.
5. Be Directive
It's a fine line between being bossy and leading a customer to make a purchase Size up store guests and go from there. If you're repping accessories, compliment a shirt or jacket someone is wearing and then direct the sale by suggesting "These handbags over here would pair well with what you're wearing, that's a great color on you. Do you normally carry a shoulder bag, because this one is roomy without being bulky." Making a specific recommendation based on what you notice about your customer lets them know that you get them, that you know the product will work for them, and your advice can be trusted.
6. Timing is Everything
Much like location, timing is critical. Assisted Selling works best when reps are scheduled during peak foot traffic times. Retail data is a crucial part of finding the right times to be present in-store. Third Channel retail analytics and data along with highly focused brand reps that mine the data for trends are two ways to make the most of peak shopping time. Learn from the data, by tweaking your brand rep scheduling to take advantage of prime shopping hours. Think local as well. If events are happening the area that could impact foot traffic, consider those, as well as weather and road conditions.
7. Become Friends With the Associates
It's nice to be nice, but when it comes to Assisted Selling, relationships matter. Store associates are there when brand reps are not, so it's important to educate them on the product line, and a friendly approach works better. If a new associate comes on board, say hello, chat them up and make sure they know the latest and greatest of what is available. Third Channel brand reps are carefully selected for their ability to get along with customers, of course, but with store employees as well.
8. Use a Gift With Purchase to Boost Consumer Engagement
Everyone likes a freebie, but the last word in Assisted Selling is "selling." Talking up the GWP should happen in every interaction with consumers, but don't just hand over that free sample or gift card. Encourage store guests to try two or three items from your product line, and while that's happening, draw them into a conversation, to better assess what they want and build on that.
9. Outfit Your Customers Head to Toe
Why sell one item when you can sell three? Customers should never walk away with just one product. Pair items together; it shows that you know the entire line. If a customer tries on a dress, be ready with a belt or a scarf to go with it. Data on returns show if a customer purchases a set of something, like a skin care regimen or an ensemble outfit, they are less likely to return multiple items than if they only chose one piece.
10. Section Perfection
If the brand you are representing has a dedicated "shop in a shop" make sure everything in that area is in its proper place. These product-specific spaces within retail stores have been meticulously researched and designed to optimize brand awareness and sales. Use that process to make the space an eye-catcher. Shoppers won't stop to browse an area that looks like a Nike rep emptied a pallet of merch onto a few shelves. Think of it as retail curb appeal.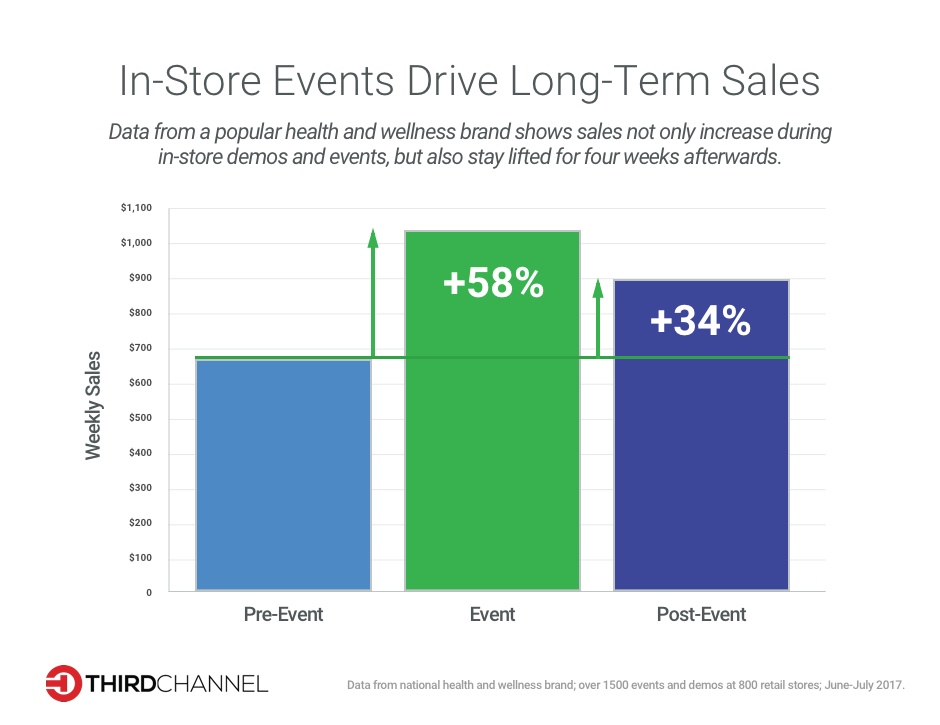 Could your brand benefit from in-store representatives? Let ThirdChannel show you how to increase your footprint in the retail space with our dedicated field force of agents. We match our team members to your product, choosing reps that already love and use the product. Get in touch and let us help you bring your brand to the forefront.