"Naturals" accounted for a whopping 27.4% of the growth within the food and beverage industry during 2019. According to SPINS 2019 State of the Natural Industry report, the natural food and beverage market is growing at a rate of 5.0%, surpassing the 1.7% overall food and beverage industry's growth rate. Several new brands like Califia Farms, Banza, Caulipower, Beyond Meat, Good & Gather, Purely Elizabeth entered the naturals arena and quickly conquered with consumers. Private label brands such as Kroger's Simple Truth have captured consumers with their competitively priced yet high-quality offerings. Others are still struggling to get a firm grip on how to win at retail. As for the brands that are struggling for shelf space or consumer attention in this highly competitive industry, there's some good news.
According to a report by Nielsen, there is still opportunity within the food and beverage industry - an industry many believe is at the brink of over-saturation with new products that cater to every recent health and wellness consumer whim. The "natural consumers" don't fall into a typically targeted market segment. They actually are found in every American household. Consumers are purchasing "organic," "plant-based," "grass-fed," "keto," "high protein," but not on a regular basis. Most of them have a hard time committing to a specific naturals brand and don't have the time the younger consumer does in order to research for hours in grocery stores. Millennials feel that healthy eating is not just that. For them, healthy eating is about mental wellness, stress management, money management, and time management. Millennials focus on "food for the mind"; Boomers and Generation X don't have the same mindset. For these generations, food choices are determined by specific physical health conditions and simple physical health management. These consumers - young or old, family or single - are still searching for those magic products that fit their many needs - at a reasonable cost. This is where brands in this category still have growth opportunities: focusing on consumer segments to zone in on the gap between consumer needs and market offerings. Whether that be value-added water, plant-based dairy alternatives, affordable keto collagen, or functional foods.
The store floor can be your window into consumer "sales drivers," and your most powerful opportunity for customer acquisition. It's where you have the opportunity to engage and immerse consumers in your brand in ways that you can't online. Connect with them on the needs they are looking to fulfill and differentiate your brand right at the point of sale.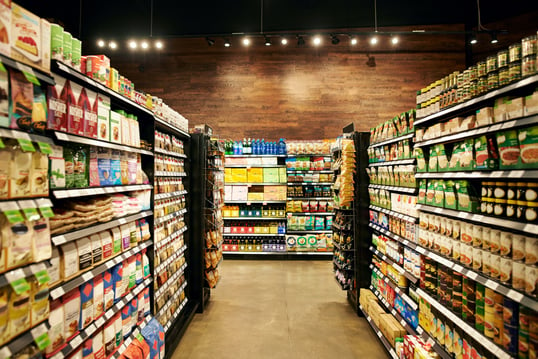 Vega recently released a new product line "Protein Made Simple" as a result of consumer feedback. Our "missed sales opportunity" intel revealed to Vega that consumers desired products with less than 10 non-complicated ingredients at an affordable price. As soon as this new product hit the shelves of Whole Foods and Sprouts, our team was on the sales floor to educate consumers and associates on the benefits of using Protein Made Simple. Not only was our team able to deliver new ideas from the sales floor for Vega, we were also able to assist in successfully launching those ideas.
Onnit has used our demos to show consumers the various ways in which their products can be consumed. Our expert brand representatives engage with consumers, letting them sample Onnit's MCT Oils with coffee, Onnit's own Alpha Brain, or in Onnit's own protein products. Many times, these consumers are wary of trying a new product and may not even be sure where to start. Interacting with a brand expert face-to-face saves consumers time researching, and gives them the confidence that the product has the nutrients their body needs. Out of the total consumers our Onnit Brand Representatives engaged in 2019, about 12 % of those consumers were first-time buyers.
Acquiring consumers can be as easy as sending experts brand ambassadors into the sales floor to discover new opportunities. Partner with our team to open up the windows of opportunity for your brand!