Millennials. They are often maligned and misunderstood, but looking closer at their demographics and behaviors reveals a great deal about their value as customers to home improvement retailers. Give or take a year or two, Millennials are those young adults born between 1980 and 1995, putting them around 20-35 years old, the age that their Baby Boomer and Gen X predecessors were actively becoming parents and buying homes. They are the largest generation in history, more than 90 million strong and are extremely connected socially, via their love of all things high-tech. While they are early adopters of new trends, they wait longer to marry, have children, and buy homes. Once they do have a home however? They treat it as an investment, not just a place to live. That want it to hold value and that means keeping it in top shape, anticipating repairs and being aware of adding features that enhance resale value. Opportunities for home improvement retailers and brands are hot right now with these homeowners.
Many in this group have a recession mindset having gone through the bursting of the dot.com bubble and the financial upheavals of 2008. Still, they do have a great deal of influence on many markets. Home Depot CFO, Carol Tomé, spoke to Mad Money host Jim Cramer about research their company has on Millennials, and said that in 2018, the largest group of first-time home buyers were 33 year olds. The median age for home buyers across all demographics is 29, putting Millennials firmly at the forefront of home buying and all the residual purchases that go with that. Tomé called this "Music to our ears" because homeowners in this group are viewing a home purchase as more than just a place to live. For them, it's an investment they have the money to grow. Home improvement is a financial strategy for many in this cohort
A report from CoreLogic shows that among all homeowners, equity is up by 8%. That jump is largely the result of a combination of home value gains and the tendency of many borrowers to pay down their mortgages quicker. The sum total works out to be roughly $678 billion in increased wealth at the end of 2018, or, more individually, $9,700 per home owner. In addition, the number of homes that were "underwater" with money owed being greater than the home's total value, fell by 14% in 2018. Millennials are taking much of this windfall of increased equity and investing it back into their homes in the form of home improvement spending.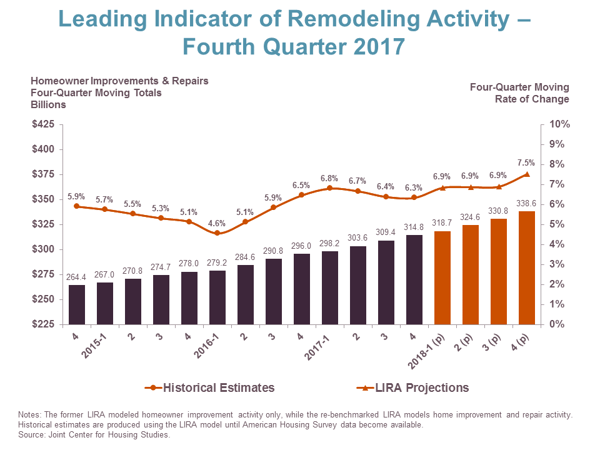 In 2018 according to the Leading Indicator of Remodeling Activity (LIRA) released by the Joint Center for Housing Studies of Harvard University, spending on home improvement products and renovations was over $340 billion, a jump of 7.5% from 2017. The same organization predicts that this kind of spending will cool in 2019, so now is the time for smart brands in the home improvement space to level up their in-store strategy to unlock sales. With the cautious mindset Millennials have concerning spending, and the slowing of the past two years of growth, DIY and home repair brands need to up their game to stay relevant. Is your brand positioned to take action that will drive sales and convert Millennial homeowners to brand fans? Take a look at how ThirdChannel can help you renovate your brand culture for this ready-to-repair demographic.
Staffing: If you want your brand to stand out, you need a passionate field force putting it in the sight line of homeowners. Data from brands that have worked with ThirdChannel reveals that 90% of shoppers were either "extremely likely" or "somewhat likely" to make a purchase after interacting with a knowledgeable sales associate or brand rep. ThirdChannel's network of 150,000 brand ambassadors in the US and Canada are uniquely matched to your brand. They already love your products and are eager to share them with others
Appearance matters: Home improvement can be messy, no question. Your store displays can't. Research from Service Channel found that 64% of shoppers have left a store because of its physical appearance. 69% of shoppers who have just one bad in-store experience are 80% less likely to return. Cleanliness is paramount to 84% of those surveyed, but only 18% think retailers are getting it done. It translates into actual sales figures as well. Stores with full displays sell +$7,099 more per quarter than stores with displays that are not full.
Inventory Big Picture: Where are your products well-displayed – and where are they not? How many total items are on display vs. unique items on display? Where is my product showcased in the store? ThirdChannel uses an analytic merchandising module to accurately identify which stores need attention in these areas. This provides clear quantitative visibility in real-time so you can make strategic decisions when they're needed, not at the end of some arbitrary reporting period.